navigation

What are your goals in life? - To land a full time job, join the marine core.-

What makes you stay at TSC Gaming? -Uhm, i like the people who come in i enjoy talking to them and learning more about then, but i believe the other admins that make it more interesting to me-

What made you come to TSC/H31lix In the first place? -Uhm i actually joined when one of my friends reneex invited me when she was just getting into the game, it was sort of the first server we found and i stuck around when she moved on because i kind of liked it.-

If you could punch Any of the other Admin in the Dick, which admin would it be? -Steven -male admins only- --Boss-

What are the top 5 games you enjoy most? -Half life, halo entire series, portal, minecraft, & deeusex-

Current relationship status? -I am in a relationship, my GF actually just joined the Server. Sariraii-

If you could fuck any of the other admins, who would it be and Why? -Spencer--All of them-

What's your Favorite Movie? -Blade Runner-

What's your favorite kind of Music? -I would have to go with anything under the rock category-

Who is your favorite Admin? - You can not pick yourself- --Uhm I'd have to go back with Kitty-

What is the size of your Genitals? -Spencer --6"-

What is the one secret tip that will turn you in favor of a guest ? -uhm i think speaking in full English is in my favor, but mostly I judge them in game, How they are acting around others, making suggestions to the server, that sort of stuff.-

Which Admin would you kill, given the chance? --Boss-

Which admin Would you fuck the living shit out of, given the chance? -Vinnie --no comment-

Which admin would you take home to the folks? - Of the admins here, uhm Pant-

What kind of door would you be? -A goddamn airlock, that's what i would be-

What got you started in Gaming? -- That would actually be wolfinsitine 3d back in the 90's-

How did you get into Minecraft? --Uhm, like i said it was my friend renee and my friend riley-

Why do you run a server or help run it? -Uhm, haha well i enjoy, helping people out in general, so when it comes down to the server, i like helping making the server better and enjoyable for other players.-

Where were you born? -I was born in New Jersey, mostly raised in the New York area-

How old are you? -I am 20, i'll be 21 this September-

Where do you reside now? -I still live in new jersey at the moment-

Are you heavy into PC gaming? -absolutely i do consider myself heavy into pc gaming, not as much as others on the server but yes.-

Where do you want to be in the future? -jobs, school, location, etc- --well, honestly the only real place i ever wanted to be is in the Marine corp, but uhm if not for the Marines, i'd like to get into gun smithing. My uncle is a Gun smither our in Philly-

If you could switch lives with any one of the admins, who would it be and why? -Uhm Royce- I'd love to know what it's like to be a god damn genius-

What do you like to do for fun? -uhm, i actually enjoy going out for runs, i also study military history and fire arms, average gaming Wii, xbox, ps3, gamecube, N64-

What are some of your hobbies? -Uhm, i play air soft im into a bunch of military simulation, to be honest i dabble into a bit of everything.-

I have yet to receive a Picture of Xephisto to post with this interview and for that I am sorry. PST HEY ERIC! GET ON THAT SON!
_________________

~Ashlynn~

Hadskills

Member




Posts

: 302


Join date

: 2011-08-10


Age

: 25


Location

: Hiding in your closet



This is the only picture I'd be willing to ever post.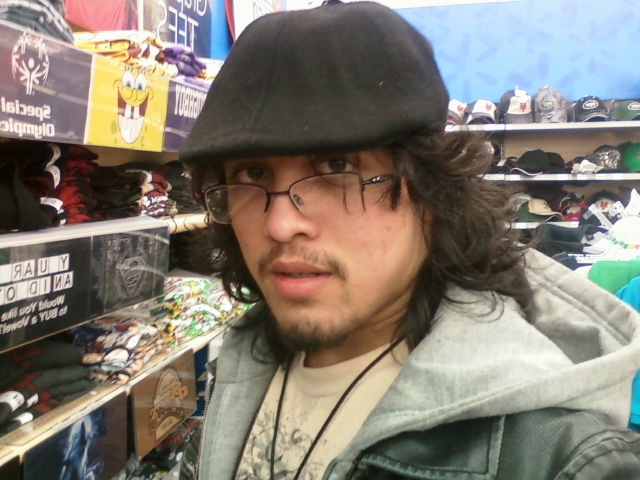 _________________


---------------------------------------------------------------------
"Some people spend an entire lifetime wondering if they made a difference in the world. But, the Marines don't have that problem."

Semper fidelis

Xephisto

Admin




Posts

: 53


Join date

: 2011-09-18


Age

: 26


Location

: [REDACTED]




_________________


#WoopWoop

Spencer

Fuhrer Asshole




Posts

: 1351


Join date

: 2011-06-10


Age

: 23


Location

: Under your bed.



Rofl. It's a ood pic Eric

Ty
_________________

~Ashlynn~

Hadskills

Member




Posts

: 302


Join date

: 2011-08-10


Age

: 25


Location

: Hiding in your closet





Similar topics
---
Permissions in this forum:
You
cannot
reply to topics in this forum